What is a Boutique Hotel? 
Boutique hotels are in a class of their own. For people who want a break from cookie cutter rooms and dull lobbies, a small boutique hotel in the middle of a great city will create a memorable vacation. La Residence Suites in Bellevue, Washington meets those qualifications and more. It's a small hotel with large rooms with kitchens, personalized service, pet friendly and many amenities at a reasonable price.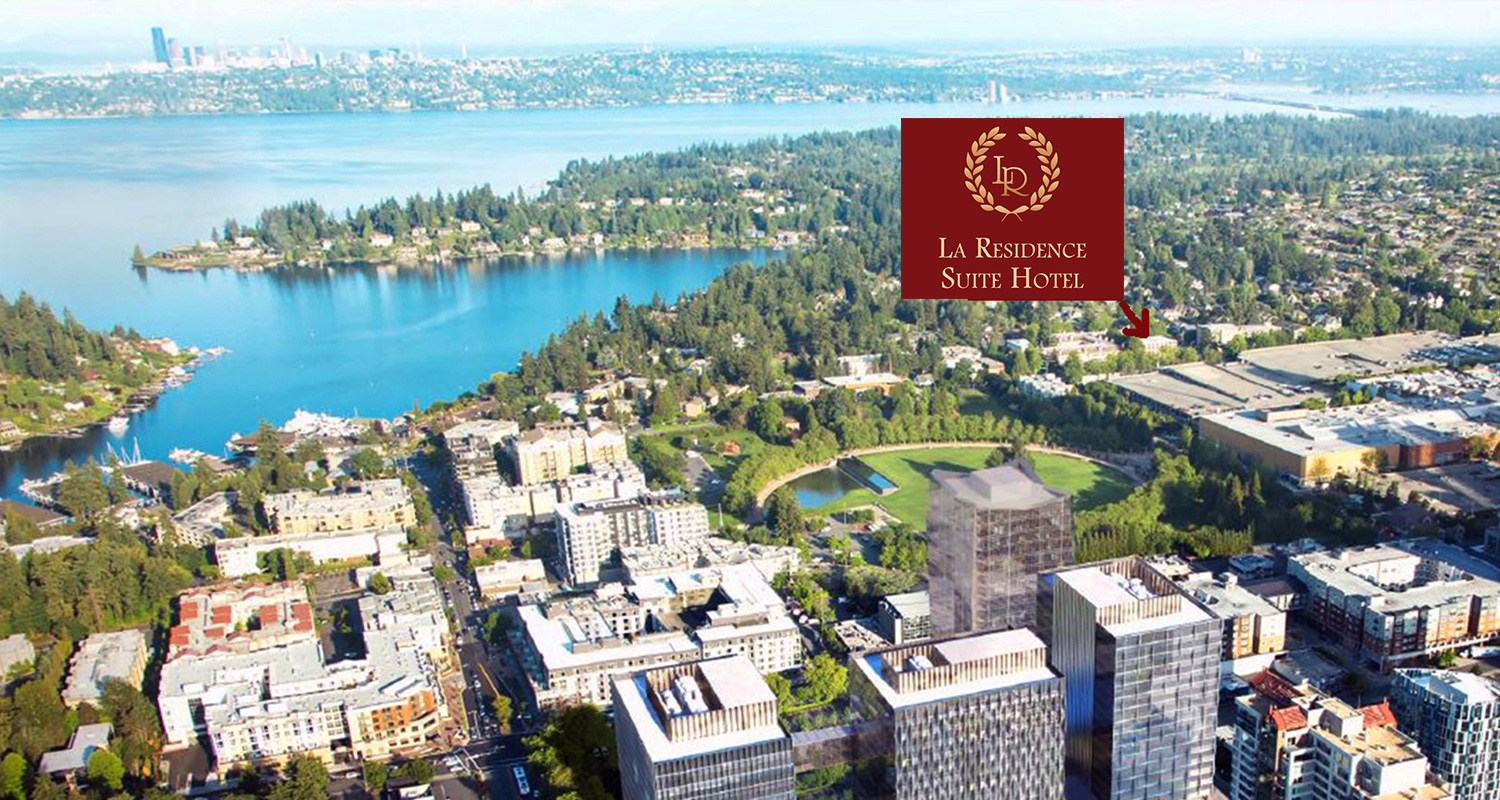 If you don't know Bellevue very well, a little research will tell you it's a fantastic modern city on the largest lake in Seattle. Just across the bridge from its sister city, Bellevue began as a sleepy farming area famous for strawberries. As the ease of traffic connection grew from a little ferry, to several bridges, and exits from major highways, it came into its own as now famous companies made their home there. High rises and campuses for Microsoft, Eddie Bauer, Expedia, Coinstar, Paccar, QFC Grocery, T Mobile, and many more companies are located in and around the downtown area. As may be expected, high end hotels can be extremely expensive and include a Hyatt, Westin, W, Hilton, Marriott and other luxury brands. Housing runs 138% high than the national average, so you can imagine there is a lot of money here.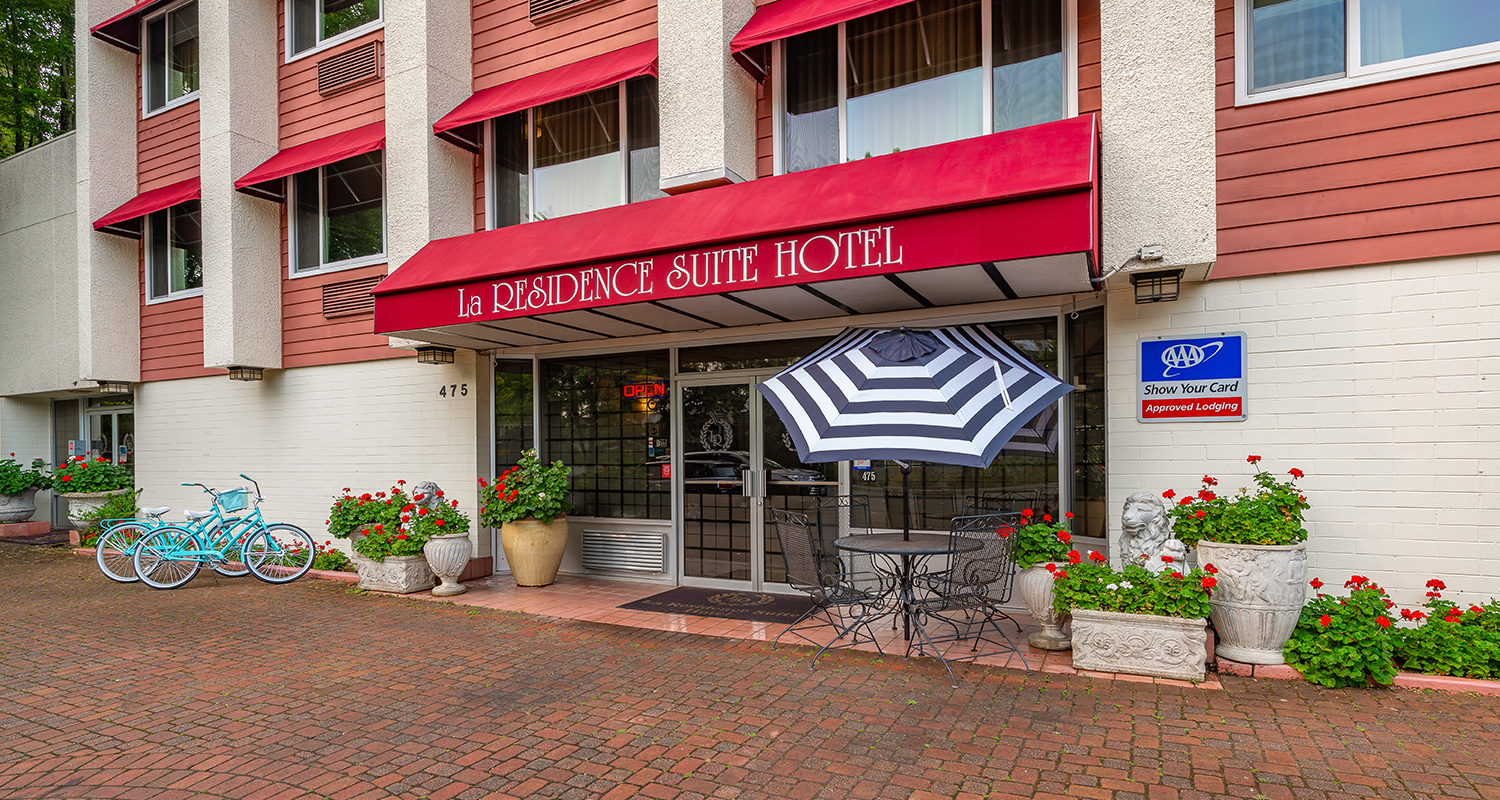 Nestled behind one of the most high-end shopping areas in the country, and on the edge of a quiet residential area, is the little-known boutique hotel, La Residence Suites. As in traditional boutique style, La Residence provides a unique, one-of-a-kind, personalized experience. Each room is slightly different. Because of its small size, the staff gets to know each guest and caters to their individual needs. The windows open for fresh air and each room has its own HVAC. Long term stays are discounted. Free parking is important in this city.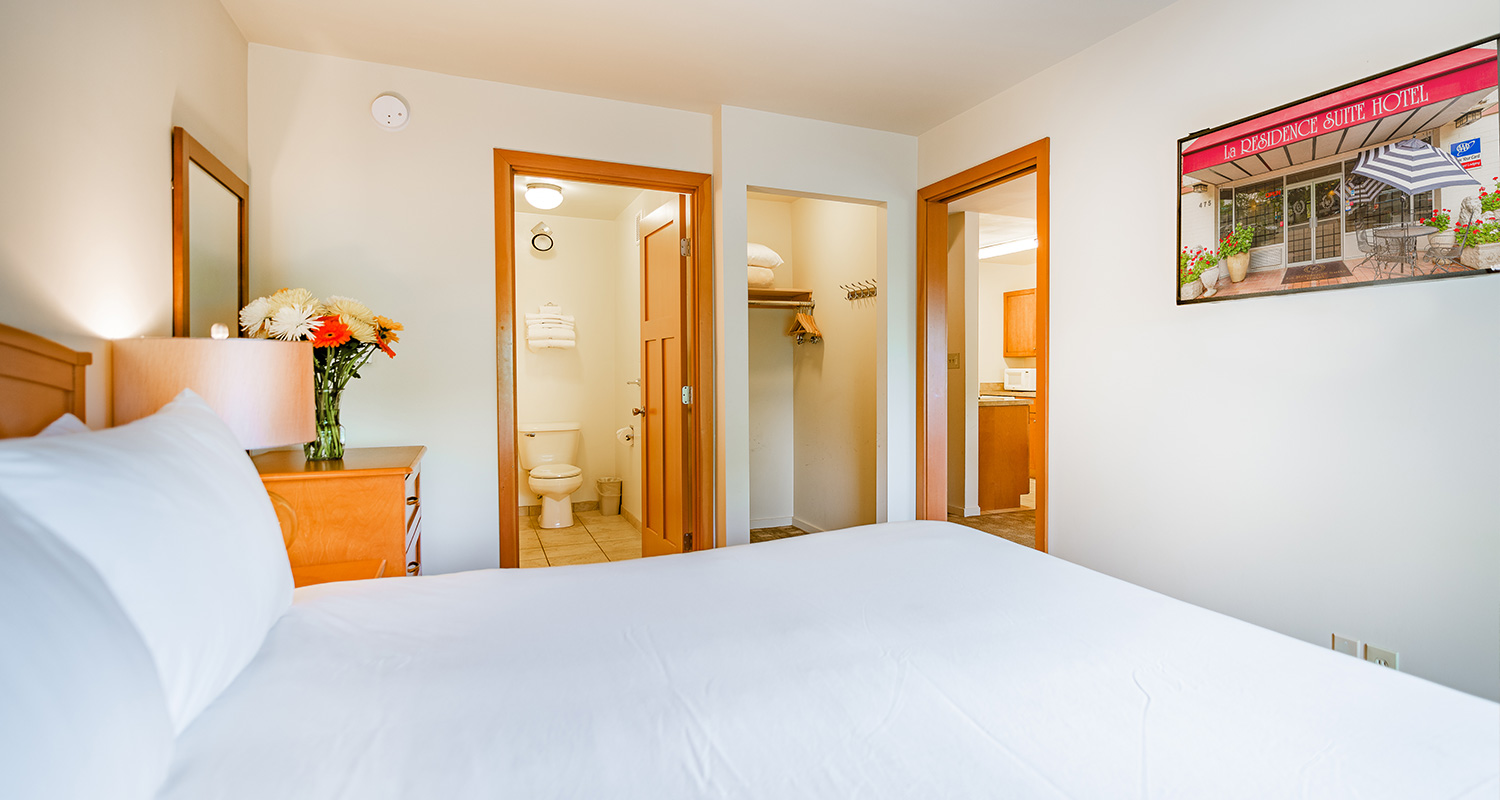 Despite its classic mid-century façade, the furnishings are eclectic, with comfort being the main objective. Locally owned, the goal has been to create an environment that feels like home, and the hotel succeeds in that. With its intimate feel, this boutique suite hotel offers unusual amenities not found in similar facilities. The lobby serves a complimentary continental breakfast and has DVD's, games and books to borrow. Bikes are available at no cost to ride the many local trails. Free WiFi, use of a computer station and a conference room make business easy. In addition, a grand piano, BBQ deck, garden area and fitness room supply all the comforts of home.