Downtown Bellevue is the place to feel the spirit of the holidays this year, despite the challenges we've had in 2020!   Although the annual Snowflake Lane parade was cancelled, there is a lot going on for everyone of all ages.
Experience intermittent snowfall 5:00 – 9:00 pm, between Bellevue Square and Lincoln Square, accompanied by dazzling white lights, colorful lights, decorated trees and joyful music.
A safe, contact free photos and visit with Santa is available in Bellevue Square on the second level daily through December 24th.  Appointments are required for safe scheduling and may be mad at https://www.santaphotos.com/locations/bellevue-square/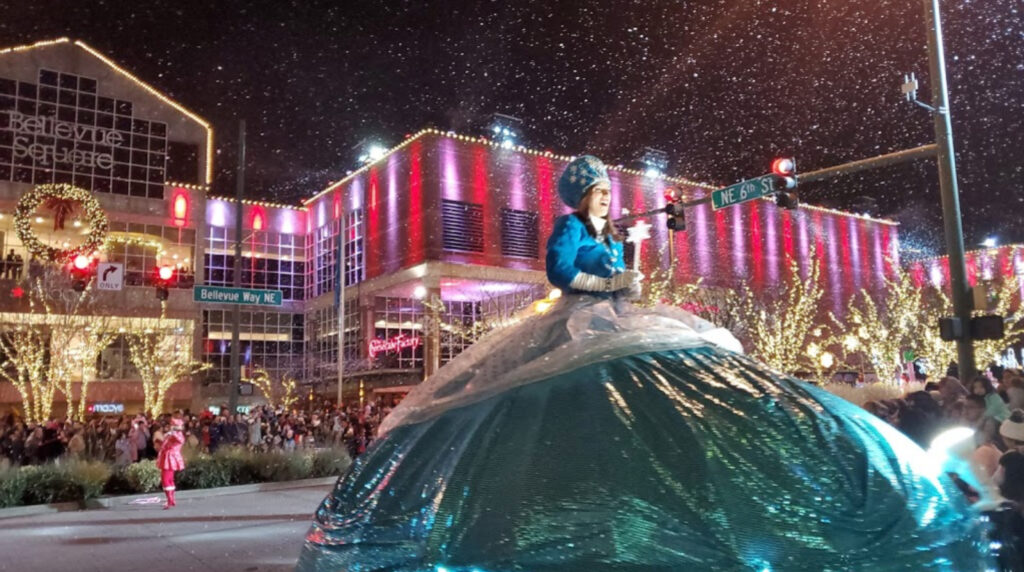 Guests at La Residence enjoy free parking and an easy stroll to Bellevue Square across the street.  Make holiday shopping and the magic of the season easy with a night or two with us.
For more information visit http://bellevue.com/snowflake-lane.php